in Greensborough, Victoria & beyond
A professional writer can help you grow your business
When you know all about your business, but you find it hard to explain why people should choose you, it's frustrating!
'Getting the word out' actually involves a lot of words
Promoting your services or products means doing more than offering value for money. People decide who to work with, or buy from, based on more than just price.
Creating compelling messaging that you can share in your website, socials, emails, brochures, and more, takes time and creative energy.
Even professional writers have trouble writing about their own business, so if you do too, then don't be too hard on yourself.
If writing isn't your thing to begin with, it probably takes you three times as long as an experienced copywriter who's objective about your business and what your clients are likely to find interesting – which might not be what you'd find interesting.
Focus on what brings the money in
While I'm writing your marketing materials in your tone of voice, you can put your time and energy into serving your clients and customers.
Everything you need for your marketing
As a small business marketing copywriter, I can help you with everything you need to connect you with your ideal clients.
You'll be guided through the process as I convey your thoughts and ideas in writing that captures your brand message and attracts more clients to your business.
Never worked with a copywriter before?
If you've never worked with a copywriter before and are wondering how it all works, here's a run down of the process.
1. You'll tell me all about the purpose of your writing project and who you're writing for.
Perhaps you need something like these:
• Website: to showcase your services to your ideal clients and facilitate bookings
• Email sequence: to nurture your new subscribers so they can't wait to buy from you
• Blog post: that offers value to your target audience, showing your expertise and letting your ideal clients get to know your business better – earning that "know, like, and trust" factor.
You'll get the chance to tell me your background so I can help tell your story.
2.  I'll research and draft your material (your 'content').
3.  We'll polish it up, in up to two rounds of revisions.
You'll be getting on with delivering your services to clients while I'm creating powerful marketing materials to draw in more clients for your business.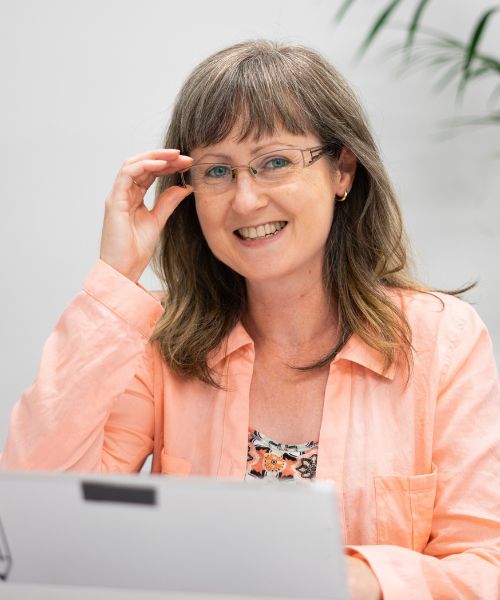 Small business copywriting packages
To give you an indication of pricing, here are some commonly requested services.
I'd love to chat about what you're planning to achieve and I'll customise a quote for your copywriting needs. Get in touch to discuss how I can help.
Email welcome sequence
or 'nurture sequence'
5x email nurture sequence for lead magnet download (lead magnet not included)
Introduce your brand and lead to initial offer
Calls to action to encourage click-through and engagement
Website copy
with one service page
Home, About, Services, Contact pages
Search engine optimised (SEO) copy …(keywords provided by client or add-on keyword research)
Delivered in a professional 'copydeck' favoured by web designers
Prepare an engaging post from your topic and keywords
Search-engine optimised copy to help bring new clients to your website
Headline suggestion
Social media snippet
"Jenny has just completed a whole redesign of my business Website and I am so happy with the outcome. Jenny is an amazing copywriter and has very accurately conveyed what my business is all about. Thanks so much"
I have answers! (And what I don't know, I'm curious to find out.) Here are some things to know about working with a small business copywriter.
I write SEO-friendly content that converts
I understand that effective web-based writing is not only about using relevant keywords for SEO (search engine optimisation). Once found in search results, the writing itself needs to be compelling. I'll give your business the best chance of being found online, as well as converting a reader to a customer.
I write in your voice
Need me to draft online and offline business documents for supporters or stakeholders? I can write, format, proofread or edit a range of communications that express your value, your intention and draw focus on the issues at hand.
I appreciate your clients as much as you do
I research your clients' and customers' needs and build an understanding of their circumstances. Writing about how your business benefits your clients and customers comes more easily with strong empathy and shared understanding.
I'm collaborative
Chatting via video call is a great way for me to absorb your overall messaging, find out what makes your brand unique. We can brainstorm wording that resonates with you. We'll be in touch regularly throughout your project – good old email is fine with me – and you'll be hearing from me with updates as the work progresses.
I'll write or edit your blog posts
I write well-researched, relevant articles that position your business as someone who understands and cares about your community. Each article is search engine optimised (SEO), so it will be found by the people that matter. If you've drafted your content, I'll polish it for you!
I'll nurture your audience with thoughtful emails
Your email list is a valuable asset. It represents an engaged audience of followers who signed up to hear from you. They deserve to be nurtured with relevant, insightful content with calls to action at the right time. I'll craft compelling emails for engagement and impact.
What are you waiting for?
Finding clients for your service business can seem like an overwhelming task and believe it or not, getting it all done isn't the hard part. Deciding how you're going to do it and making a start, is.
So make a start right now by booking a 15min chat with me and we'll decide how to get it all done together.